Purchase via Eventbrite (includes a fee!)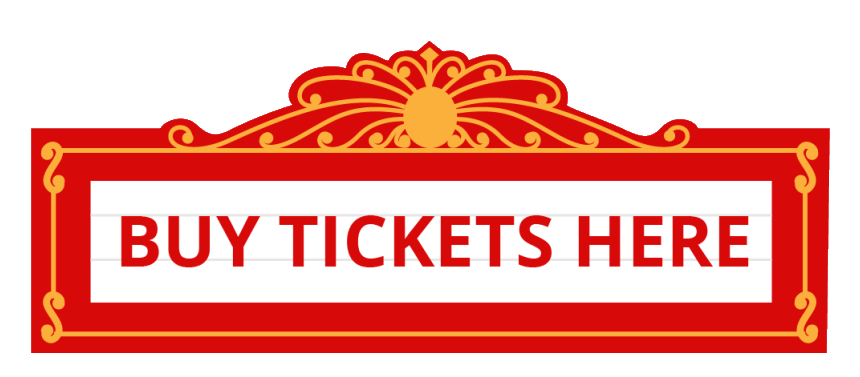 Purchase via Venmo (no fee!)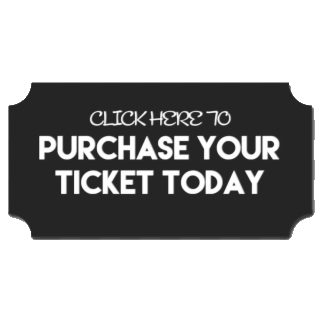 Cash or Check accepted also - read below :) thank you! Once you purchase your name will be added to our door list - you will receive a confirmation - questions call: leighanne riise - number below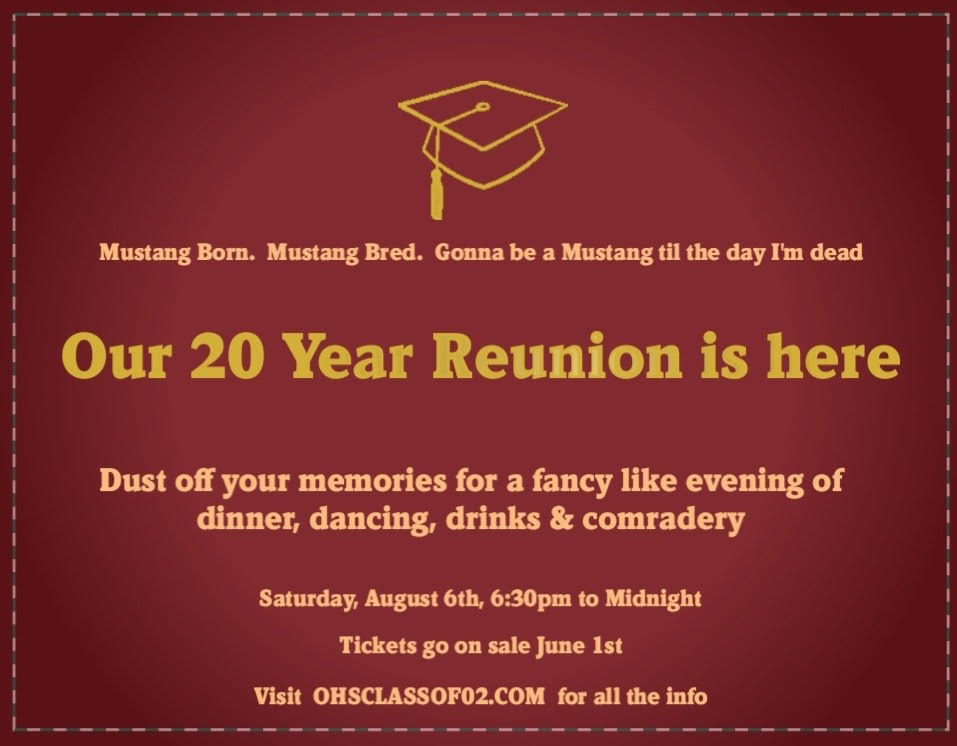 Don't drink and drive!
Austin Sprague has hired a driving service for the night.
We are not wanting to do pick ups or drop offs any further than Modesto.
If you would like to be picked up, let Austin know so we can figure that out.
Drop offs will be rolling all night.
Black GMC Yukon will be parked out front when not busy.
Just find Austin and we will get you home.
Details
OHS Class of 2002 20 year reunion
The ticket price is $65 each/ $130 per couple
SATURDAY, AUGUST 6, 2022 AT 6:30 PM
Redwood Cafe
160 N 3rd Ave
Oakdale, CA 95361
OHS 2002 Reunion will be a night time adult event on Saturday Aug 6th 2022 at the Redwood Cafe!
The dress code is semi-formal, cocktail attire.
Dinner will be a buffet catered by Grgich Family Catering in Oakdale, CA.
The official menu for the reunion:
-Santa Maria seasoned tri-tip
-Seasame teriyaki chicken
-Rustic Garlic Mashed potatoes
-Sweet Hawaiian rolls and butter
-Mixed green salad with feta dried fruits and raspberry vinaigrette
-Green beans with bacon
https://www.grgichcatering.com/index
DJ / Music will be provided by Superior Sound.
We will have a photographer and photo booth on hand!
The decor will be by Serena Van Dyke Events!
Have questions? Want to make music requests? Call LeighAnne: at 415-335-9635 or [email protected]
Reunion invites have been sent out - contact leighanne if you did not receive one and want a physical invite mailed to you.
How to purchase a ticket and RSVP:
We accept Venmo, Check or Cash
Venmo is @OHSclassof02
Remit checks to "OHS Class of 2002" sent to PO Box 366, Oakdale, CA 95361
Cash in person at Blown Away Salon in Oakdale CA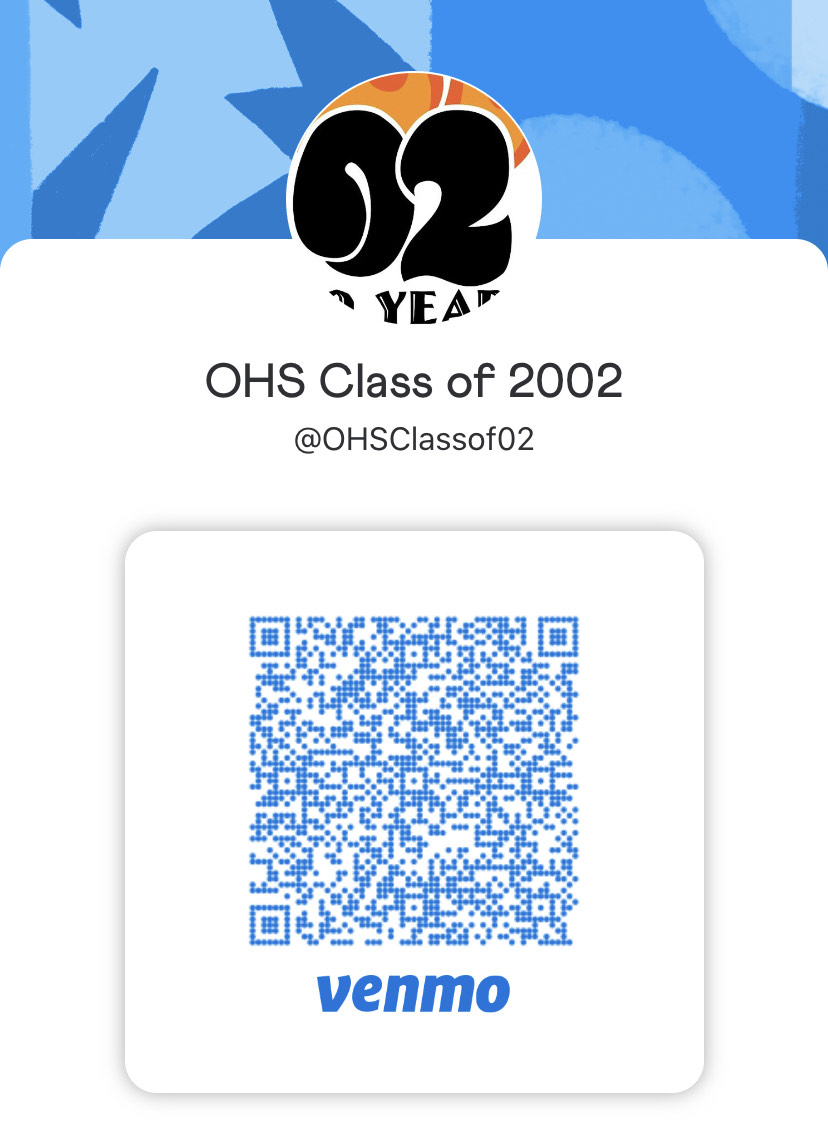 Fundraisers
T-Shirts
We officially are selling tank tops and t-shirts!
More items to follow, click here to purchase.
All proceeds go towards reunion efforts.